When it comes to X'mas & New Year holidays, I am always looking for fun ways to celebrate it with family and friends. This time in 2016, I made a tent of sweets and cookies, with ginger bread man & ladies riding with chickens. 2017 is chicken year in Chinese Animal Year, and I had this big chicken presenting good luck as it says in Chinese 大雞(吉)大利.
Besides sharing the gif animation, I also made my first lenticular card with 
gifpop
. I remembered those cool rulers I had as a child, the one you could flip between images, and wanted to make my own. Now the dream came true.
Set built with watercolor paper, watercolor, string, and cotton, 2016 
✎  Animation In A Card  ✎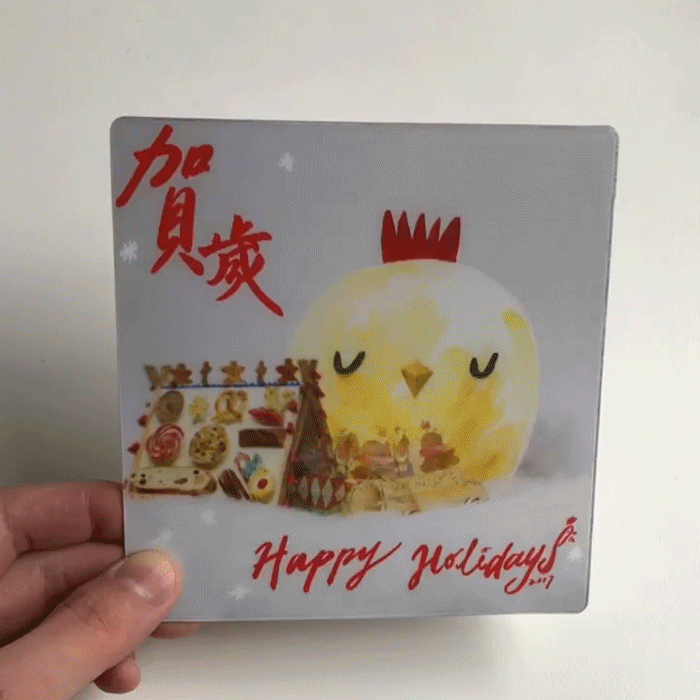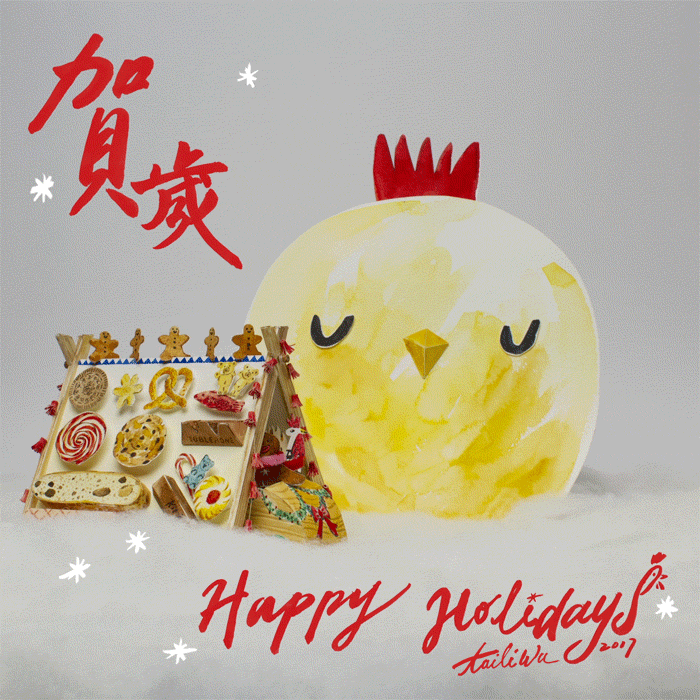 Selected pieces of my ceramics as part of Duo Exhibition with TSUBORA-YA.