A series of food inspired project with handmade ceramics & stop-motion, I ♥ . 
Ceramic pieces were made with white stoneware #55, underglaze, and clear glaze, 2016.
FOOD PLAY #1: I ♥ Nutella
Nutella makes me dream of the magical things floating in the dark. It's sweet, quiet, and peaceful.

FOOD PLAY #2: I ♥ Teddy Grahams
Running inside Teddy Grahams is a joyful thing.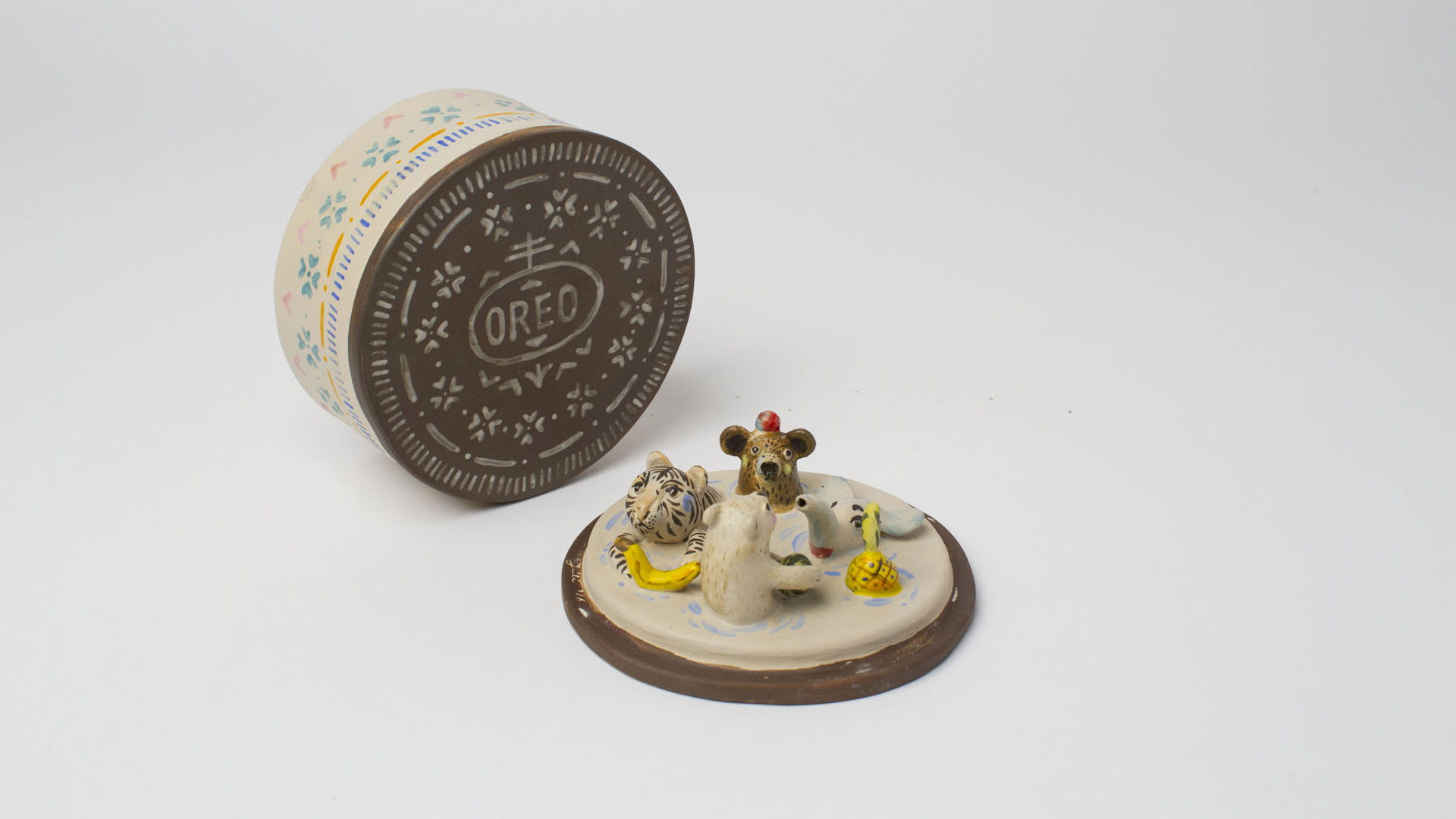 FOOD PLAY #4: I ♥ Goldfish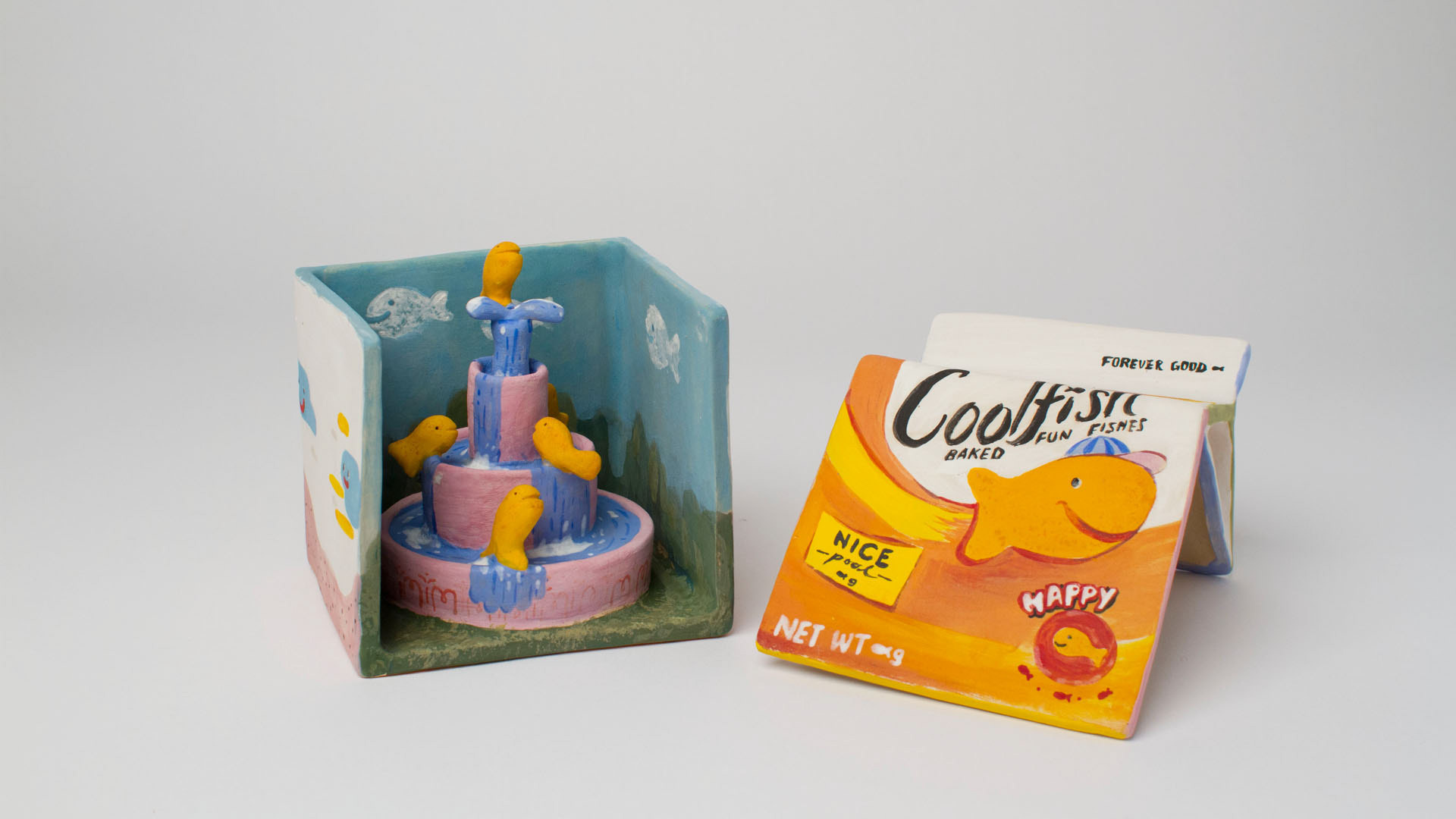 FOOD PLAY #5: I ♥ Animal Crackers

FOOD PLAY #6: I ♥ Bread Bus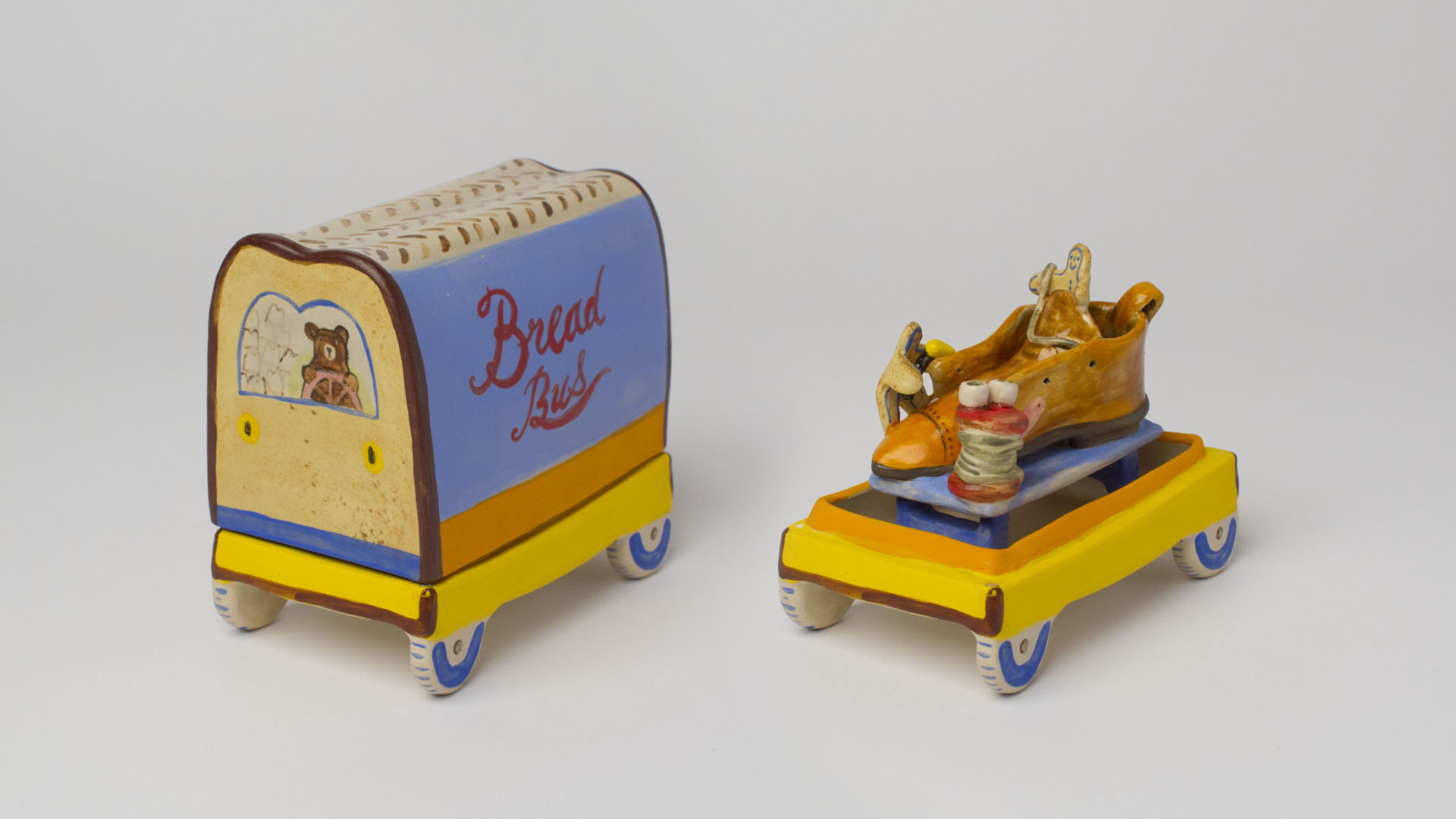 FOOD PLAY #7: I ♥ Bubble Tea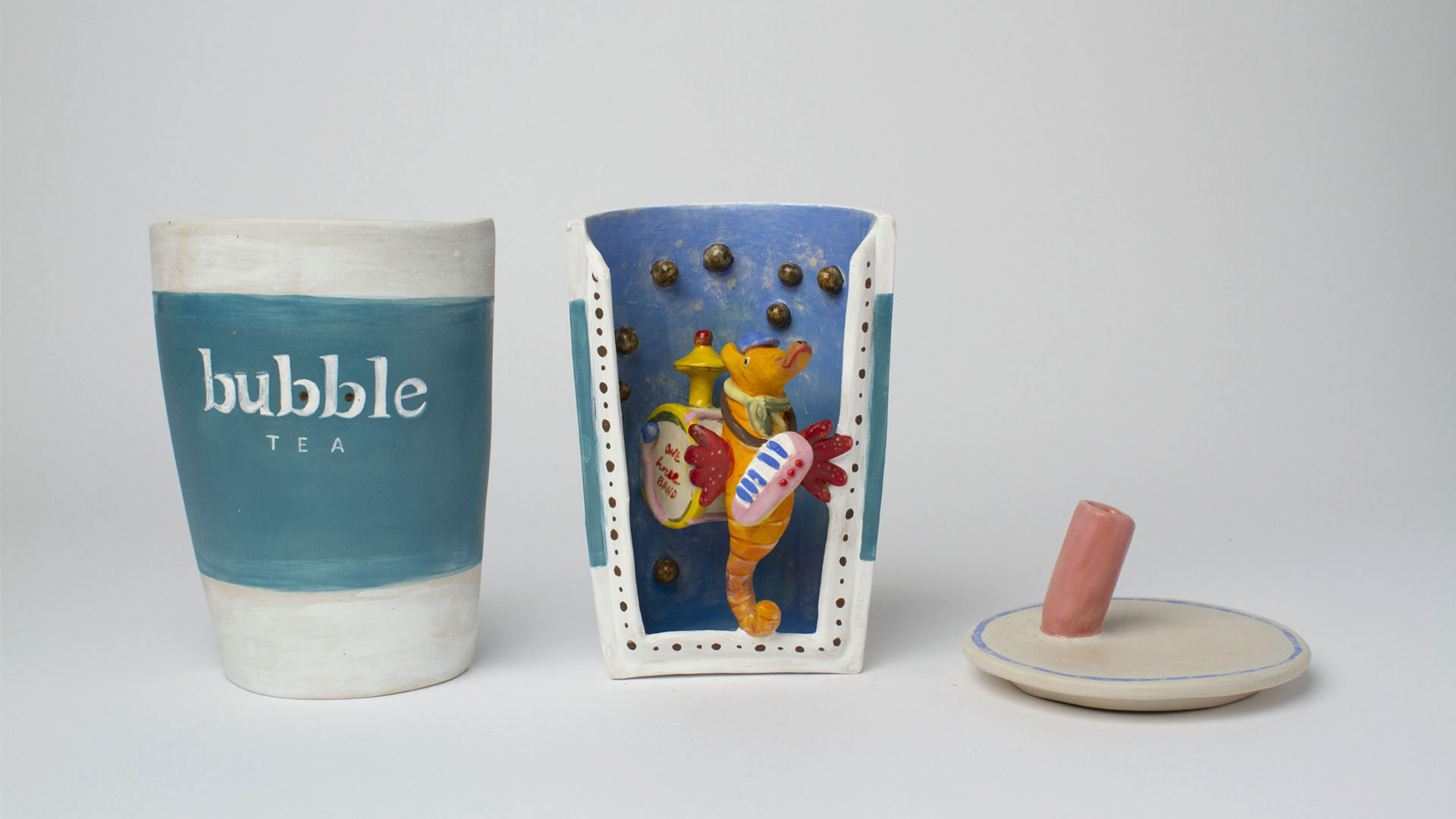 FOOD PLAY #8: I ♥ Gummy Bear